CHIROPRACTOR
Greenacres FL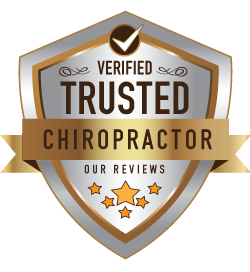 Greenacres FL chiropractor Dr. Travis Lamperski at Palm Beach Chiropractic & Rehabilitation, is dedicated to getting you back to your regular activities ASAP. He takes care of patients from Delray Beach FL, Boynton Beach FL, Lake Worth FL, Greenacres FL, Atlantis FL, Wellington FL, to West Palm Beach FL and surrounding areas. Dr. Travis Lamperski welcomes new patients to his office who are interested in treatments for rapid pain relief.
We consider your needs and expectations when we develop your treatment plan for back pain, neck pain, shoulder injuries, headaches or a painful injury or other conditions caused by an auto accident, work-related injury, or an athletic injury or due to improper form and bio-mechanics. Palm Beach Chiropractic & Rehabilitation is comfortably situated off of HWY 441, just North of Lantana Rd, come see us today! We want you back to living your best life quickly and pain-free through non-invasive chiropractic care.
WELCOME TO
Palm Beach Chiropractic & Rehabilitation
WE ARE RING DINGER® CERTIFIED
The Ring Dinger® is recognized worldwide for the unique and effective way to decompress the spine. First and foremost, Dr. Travis Lamperski conducts a thorough medical history and orthopedic & neurological examination on every patient. He must determine if they are a candidate for this procedure to ensure it will be safe and effective. During the Ring Dinger®, the patient lies on their back with their legs elevated and hips secured to a custom table. Dr. Lamperski then uses a towel to apply controlled pressure in one smooth motion to manually decompress the entire spine. After the full spinal decompression on the Y-Axis, he performs more adjustments to the neck and spine. The Ring Dinger® is just one adjustment that fits into the entire Johnson BioPhysics™ adjustment technique that manipulates all vertebrae and extremities and adjusts along the X, Y & Z axis.
Why Choose Palm Beach Chiropractic & Rehabilitation?
Conveniently located for people in 33449, 33467, 33463, 33414
The highest rated chiropractor in Greenacres FL
Affordable pricing
Successfully treated thousands of local patients
Se hablas español
How Can Chiropractic Care Help You?
Many people dismiss chiropractic as being something only for back pain, but chiropractic treatment can be used to relieve a wide variety of physical issues, such as migraines and headaches, chronic pain, carpal tunnel, pain due to injury or muscle strain, and much more. Call us if you need:
Back Pain Relief
Sciatica Treatment
Spinal Decompression
Neck Pain Relief
Herniated Disc Pain Relief
Lower Back Pain Relief
Shoulder Pain Relief
Laser Therapy